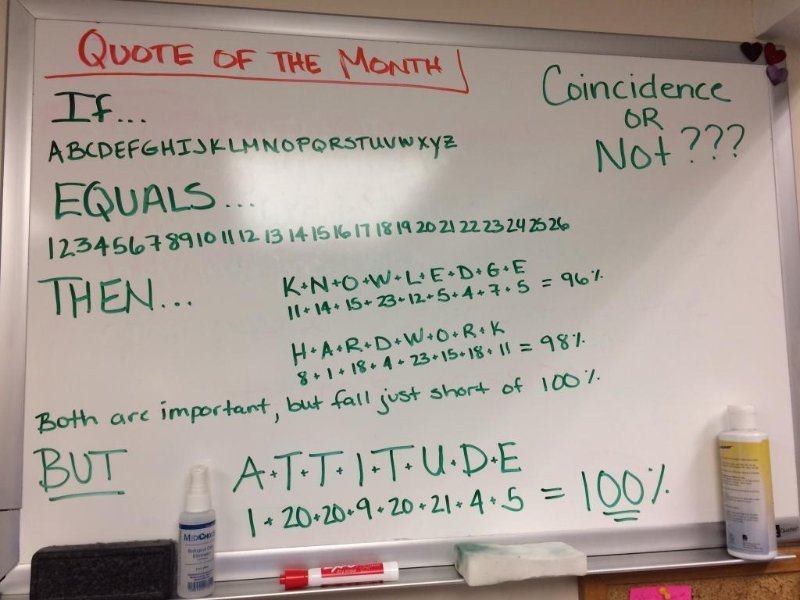 I hold a degree in engineering but my past 3 years of experience have been in sales. I decided to leave sales and go back to engineering. I struggled throughout the journey and lost focus on how to do it and this is when I decided to reach out to Michelle who was recommended by a friend. Michelle helped me discover myself and highlight my strength and skills. She helped me build confidence and most importantly taught me how to sell myself to employers. I unlocked so many new skills that I had but never knew I did. Michelle was very supportive throughout the journey as she also helped me build a strong resume and would review cover letters and job applications when needed. I finally landed a job as she taught me how to network and build confidence in myself which helped me excel my interviews. I am very grateful for all the support and encouragement I received from her. I ended up recommending her to a family member as I fully trust that she can help anyone make a difference. 
R.H., coaching client
I went through a few interviews, with many failures and became very discouraged.  It was at that time I decided to look for a coach and started working with Michelle.  Michelle is very friendly and helped me with my confidence for interviews.  She was a great help with giving me tips and reviewing scenarios and questions that could be asked during my next interview.  After two sessions, I had one interview and became successful and I was offered a position for my dream career.  Michelle was very helpful with every step of my process, and was always checking in via e-mail, asking how every step went.  I cannot thank Michelle enough for all the help she's given me.
L.M. , coaching client
I believe in Michelle.  She's a wonderful coach – an empathetic listener, a bringer of focus and the kind of person you want in your corner.  I worked with Michelle on a job search.  Her method works.  I followed the steps and landed a fantastic job.  I heartily recommend working with Michelle to get unstuck in your job search.
L.H., coaching client
I decided to make some career changes and reached out to Michelle for her support. She immediately made me feel comfortable and I could tell that she really cared and wanted to help.  I left each session feeling more and more confident about my career decisions.  Michelle gave me the tools to present myself as the best possible and also made introductions with other business partners and connections with organizations, which helped me to find my ideal job! I would recommend Michelle to anyone who is seeking career support – she is fantastic!
L.C., coaching client
Working with Michelle was extremely helpful. After not having to polish up my resume and interview skills in years, I was thrown into the deep end of the pool and Michelle was very helpful during this tumultuous time. Change is always scary at first, but it is always good and Michelle guided me with good readings, advice and lots of homework. It helped me decided which job I wanted to land and it helped me accept an incredible opportunity that made me way happier professionally. This quick transition also gave me the opportunity to switch the coaching focus to my leadership skills. We had many useful conversations that made me think hard on how to solve problems and how to better communicate what I want and to be an advocate for my team. I grew a few inches over the last years and our coaching sessions were a big part of it. Thanks for everything.
V.D., coaching client
Michelle's coaching skills are truly phenomenal!  Not only was she able to elevate and refine my interview skills but she gave me tools that will be useful throughout my career.  I now feel more comfortable in an interview setting as well as leading or supporting meetings/presentations – her coaching made me a better employee. She truly cares about her work and clients.  Having her support through the interview process meant the world!
D.B., coaching client
In June, I lost my job due to COVID and I felt a bit lost at sea. I reached out to Michelle and, after a conversation about what I wanted in a career, I hired her to help me with next steps.  She helped me update my resume and taught me how to adapt it accordingly to the job I was applying for and how to tailor my cover letter.  It didn't stop there. She helped me reframe my thinking regarding the value of my volunteer work.  I applied only for jobs that I knew I would love and felt passionate about. I'm happy to say I now have a job that I love at the Ottawa Food Bank.  I'm thankful for the encouragement and being reminded of what I have to offer.
T.R., coaching client
Michelle is such an engaging presenter! Her session was smooth, motivating, exciting, and inspiring!
T.A., participant in Resume Development workshop
Michelle is magic in action.  While I was initially nervous about trusting a stranger with my journey, she very quickly made me feel comfortable, and gave me confidence that the process was in good hands.  She quickly put me at ease, and helped me explore a range of options and choices, and to identify what would be most thorough.  Michelle is incredibly organized, and was clear and consistent in all her follow-up.  Working with and learning from Michelle has been a joyful experience.
S.J., coaching client
I attended a career development workshop in September 2019 in which Michelle spoke about how an effective resume/CV should be written. It was a really informative and interesting session. It provided a lot of insight as to how we can present our resume in such a way that it stands out from other resumes when employers skim through them quickly. I wanted to apply for an internship program at that time so after the session I updated my resume, connected with Michelle on LinkedIn and asked her if she would go through my resume and provide her comments. She replied promptly and gave me a thorough evaluation of my resume. Because of her help I was able to structure my resume effectively and get the internship I wanted. Michelle is really helpful and friendly and has always answered any questions that I have had related to my cover letter or resume/CV. I am so thankful that I attended the workshop because of which I was able to meet Michelle and get into my dream program.
K.M., coaching client
Michelle has an incredible ability to push you through the job search fundamentals, while always keeping you on track towards your goals.  I had the distinct pleasure of recently working with Michelle while I searched for my next great gig.  Michelle guided, supported and sometimes just encouraged me, while I went through the highs and the lows of the job search process.  I highly recommend working with Michelle – an amazing coach, and a fantastic person to know.
J.M., coaching client
Meeting Michelle was one of the best career planning decisions that I made. Michelle was easy to work with and I was able to find employment quickly because of her guidance throughout the job search process. Michelle helped me to build a resume that brought together a broad spectrum of experience. She helped me to tailor my resume to clearly showcase my strengths that were previously buried among all of the information. She was a tremendous motivator. She was instrumental in guiding me in me through interview scenarios, which clearly worked! I will continue to work with Michelle in the future as my needs change.
G.B., coaching client
Being stuck in a job that was of limiting my growth was disempowering, which made the task of changing careers a daunting task. I was ready to give in and stay on the job when a friend suggested I see Michelle.
Michelle was very supportive in talking me through my concerns and setting a concrete career plan. She helped me prepare a resume that increased the interviews, cover letter and how to successfully approach recruiters. And the best part, whenever I got "Nos" or was feeling down, she would be supportive and uplift my spirit. Now, I am typing this from my dream company.
M.A., coaching client
Michelle worked with two of my adult children.  One was applying for a graduate program which required an interview and the other wanted to improve his networking skills.  Michelle gave great insight and very helpful tips for both.  She is very accommodating, gives excellent feedback and follows up by sending recap e-mails about the session.  I highly recommend Michelle!
N., coaching client
Various other clients said:
Many times, when I was getting down and feeling things would not turn around for me, Michelle would happen to check in, encourage me, ask me where I felt things led to the outcomes I was receiving and provide feedback that always motivated me to push forward.  This was truly going above and beyond and it kept me moving forward until I found a job that is a great fit and I absolutely love.  Michelle is amazing at what she does, cares and is committed
I'm enjoying this coaching journey, and the chance to pause, ponder and dig a bit deeper
After some serious soul-searching, I decided to return to college and get a new diploma.  It was gruelling, but I graduated with honours and was just hired to work for an agency in my field.  Thank you for your help to get me back into a field I love!
Michelle is involved with the Consumer's Advisory Committee (CAC) of Citizen Advocacy (CA) as a coach on a voluntary basis. Her role has been remarkable, whether to support the committee or to guide them in the implementation of strategies aimed at defending the interests of people with disabilities in our community. She works with the members of the CAC to help them develop among others their leadership skills and their ability to participate in the decisions of the Board of CA. She also helps them understand the different issues which affect their life as citizens of their community in order to take appropriate actions. It's a great privilege for the CAC to have her on board as a coach and someone to go to whenever they are looking for guidance.
Thony Jean-Baptiste, Program Manager, Citizen Advocacy
Michelle has been volunteering her time at our Interview Roulette.  Volunteer interviewers work one-on-one with new Canadian job-seekers by asking them 1 or 2 interview questions, listening attentively and giving the clients oral and written feedback in a positive way in order for them to become increasingly better at answering interview questions and expressing their prior experience.  As a volunteer, Michelle has been professional, friendly and competent, and has shown great enthusiasm in helping our clients succeed.  She displays warmth and a positive attitude with everyone she meets and has provided valuable advice.  I believe she is an excellent coach.
Atoosa Adnani, Volunteer Services Coordinator, LASI World Skills
"Michelle is a dynamic and interesting speaker".
"Michelle created confidence in me to build a network".
"Very good inspirational speaker and motivational coach.  A great listener and facilitator".
Evaluation comments from "Taking the Fear Out of Networking: Tapping the Hidden Job Market" workshop at Employment Ontario (Pinecrest-Queensway)