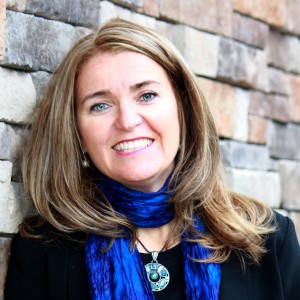 I am a certified Integral Professional Coach ™  in Ottawa, Ontario. I am passionate about people, and am so thankful a good friend planted the seed with me that made me think more about coaching as a career. Sometimes that's how the most fulfilling career transition begins – a seed is planted, it germinates, and over time it becomes clear what the next steps are.
With over 25 years' professional experience in Human Resources, Learning and Development and community engagement, I have worked in banking, not-for-profit and municipal government. I have personally experienced two career transitions of my own, and understand the resulting physical, emotional and mental impact. I remember all too well the feeling of being lost in my job search, experiencing a confidence "dip" when I didn't get a job, and wondering if I was pursuing the right thing all along. Building a strong, supportive and reliable network became my lifeline.
John Schuster's book "Answering Your Call" became a significant resource for me during these times. After reading this, I became distinctly aware that after 18 years, banking was no longer for me, and a career in not-for-profit was becoming far more attractive. When my banking role was eliminated, it was like one door closed and another immediately opened – I was provided with a golden opportunity to pursue a career that focused on people as the bottom line, instead of profits. The learnings from this book proved useful years later, as I shifted from not-for-profit to becoming an entrepreneur. I believe you need to follow your passion, and take care of yourself in the process. Clarifying your own career goals and looking for work can be exhausting on several levels, so self-care is extremely important to maintain motivation, confidence and energy.
I am also passionate about volunteering. I am currently an Interview Coach with World Skills, helping newcomers to Canada sharpen their interview skills. I also work with the Ottawa Regional Cancer Foundation, helping people living with cancer re-enter the job market with confidence after cancer treatment and recovery.
I enjoy speaking and sharing my knowledge, strategies and tips with others.  I am an occasional guest speaker at the CareerReboot group, which gives individuals a place and space to share strategies in pursuit of a more fulfilling career.
Clients and those who are close to me describe me as warm, honest, empathetic, and a good listener. I am genuinely interested in people and am inspired by their progress. I create a safe and comfortable environment that helps people relax and talk openly.
Outside work, I have two young boys who bring me joy every day (and perhaps the odd hair-graying moment too). I love biking by the river in summer, skating the canal in winter, and also enjoy walking, running, spinning, and connecting with friends and family.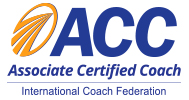 Integral Professional Coach ™ is a registered trade-mark in Canada owned by Integral Coaching Canada Inc. and licensed to Michelle Schafer.