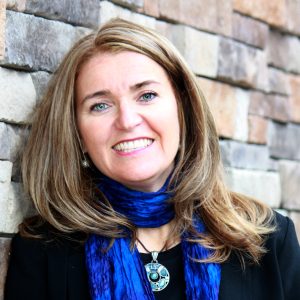 I am a certified International Coach Federation Professional Coach (PCC) and Integral Professional Coach ™  in Ottawa, Ontario, specializing in leadership coaching and career transition.  I am passionate about people, and am so thankful a good friend planted the seed with me that made me think more about coaching as a career. Sometimes that's how the most fulfilling career transition begins – a seed is planted, it germinates, and over time it becomes clear what the next steps are.
My background:
With over 25 years' professional experience in Human Resources, Learning and Development and community engagement, I have worked in banking, not-for-profit and municipal government. I have personally experienced two significant career transitions of my own, and understand the resulting physical, emotional and mental impact. I remember all too well the feeling of being lost in my job search, experiencing a confidence "dip" when I didn't get a job, and wondering if I was pursuing the right thing all along. Building a strong, supportive and reliable network became my lifeline.
How did I get into coaching?
John Schuster's book "Answering Your Call" became a significant resource for me during these times. After reading this, I became distinctly aware that after 18 years, banking was no longer for me, and a career in not-for-profit was becoming far more attractive. When my banking role was eliminated, it was like one door closed and another immediately opened – I was provided with a golden opportunity to pursue a career that focused on people as the bottom line, instead of profits. The learnings from this book proved useful years later, as I shifted from not-for-profit to becoming an entrepreneur. I believe you need to engage in work that gives you energy and purpose, and take care of yourself in the process. Clarifying your own career goals and looking for work can be exhausting on several levels, so self-care is extremely important to maintain motivation, confidence and energy.
My areas of expertise:
Over the years, I've expanded my expertise beyond career transition to include leadership, group and teams coaching, helping leaders at various levels of an organization to develop competencies in order to better inspire and motivate their teams.  I am a skilled career "storyteller", helping clients define and prioritize their transferrable skills to help them transition from one role and be marketable in new industries.  I offer my 1:1 coaching services and workshops both in-person and virtually, and can also facilitate group coaching circles to support leadership development.
I am an active contributor to LinkedIn in addition to writing articles for the CERIC career professional online resource and Brainz Magazine (you can view my articles here). In 2020, I was certified in the foundations of team coaching with the Global Team Coaching Institute.  I have worked with clients in federal government, municipal government, not-for-profit, high tech, healthcare, retail, hospitality, financial services and sporting organizations. I have been interviewed for two books: "Ladies, Take Your Place" by Claudette Cain-Coulas and "Free To Serve" by Sylvia LeRahl, and have been granted Reliability Status with the Government of Canada until 2031.
I am grateful to have been nominated for Faces Magazine's 2023 Career Coach of the Year, and received recognition in 2020 as one of the Top 20 Career Coaches in Ottawa.
How I "give back" to my community:
I am a community champion and passionate about volunteering. I delivered a networking workshop with the Empowering Newcomer Women program with World Skills for 3 years, and currently offer pro-bono professional coaching to disadvantaged women with Up With Women.  I participated in both 2021 GC Coaching Summits, providing pro-bono coaching sessions to Government of Canada employees.  I have also helped Grade 5 future entrepreneurs better understand what it is like to own your own business, by facilitating the "Be Junior" program with Junior Achievement.  I enjoy speaking and sharing my knowledge, strategies and tips with others, and am an Internationally Certified User of Thomas International's Personal Profile Analysis (PPA) assessment.
Getting to know me:
Clients and those who are close to me describe me as warm, honest, empathetic, and a good listener. I am genuinely interested in people and am inspired by their progress. I create a safe and comfortable environment that helps people relax and talk openly, and ask thought-provoking questions to encourage curiosity. Clients have said they value my ability to give them hope – to help them find a way out of the fog, build their confidence and clarity on a path forward.
They also appreciate the structure I can provide as I create coaching programs and activities that provide a "road map" for development.  Everyone has the answers within them, they just need a conversation partner to access them.  I can guide clients through questioning to explore new options and widen their view to consider new approaches. help people put on their curiosity hat and explore.  I encourage them to pay attention to the signs around them and the seeds that are planted.
Outside work, I have a partner and two teenage boys who bring me joy every day (and perhaps the odd hair-graying moment too). I love biking by the river and admiring sunsets in summer, skating the canal in winter, and also enjoy walking, hiking, cycling, and connecting with friends and family.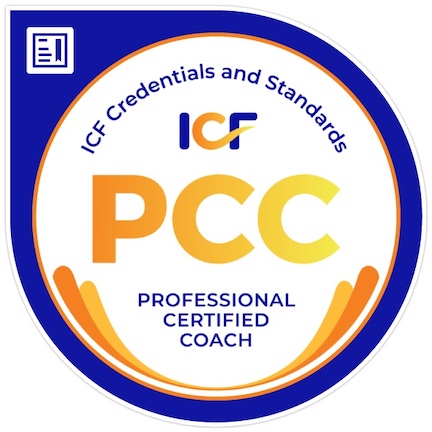 Integral Professional Coach ™ is a registered trade-mark in Canada owned by Integral Coaching Canada Inc. and licensed to Michelle Schafer.